Read through some of our amazing success stories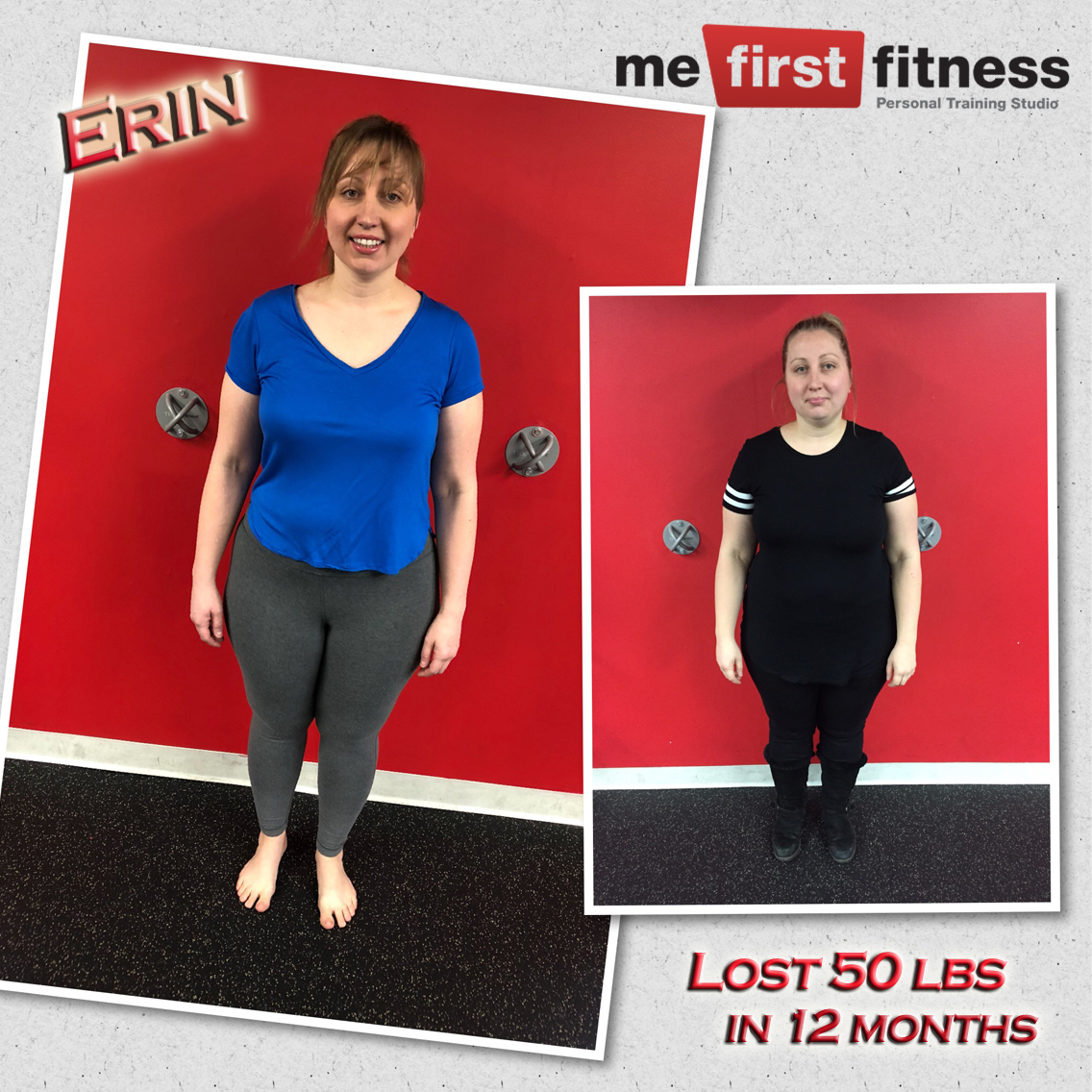 Erin Fast
12 Month Transformation
I wanted to write this testimonial because Mark and his amazing team have helped me lose over 50 lbs in 1 year.
The classes at Me First Fitness are fun, interactive and an amazing work out. The entire gym is welcoming and warm. I moved to Ajax without knowing anyone and now I bump into people from the gym at the grocery store. Me First Fitness is incredible!! If you want a supportive, friendly and encouraging gym this is the place to go.
The classes are challenging and a great workout (far better then I can do on my own). I highly recommend trying out Me First Fitness!
Thank you, Me First Fitness!
---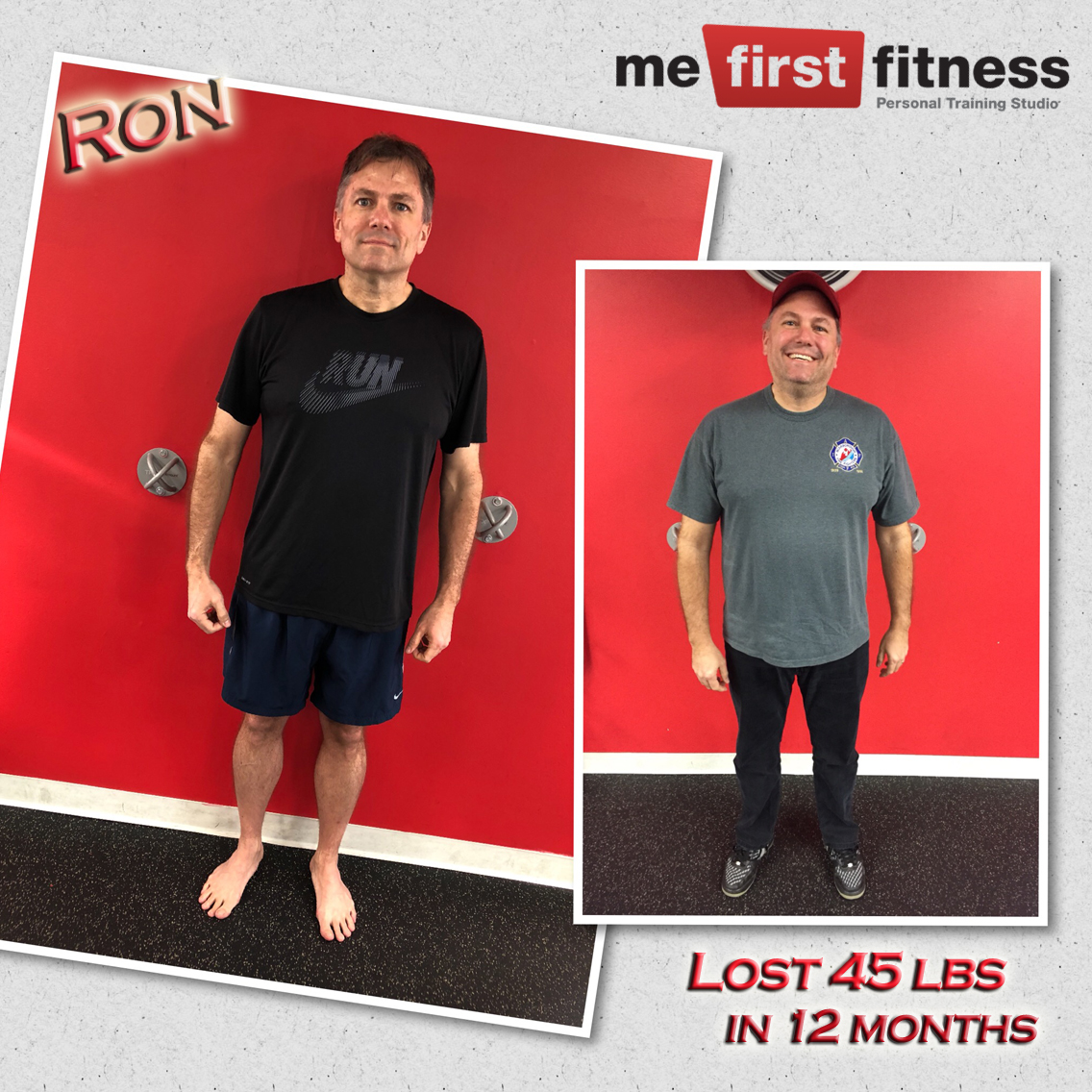 Ron Orsava
12 Month Transformation
I started coming to Me First Fitness in January 2017 as part of a weight loss challenge as I had finally made a decision that I needed to do something for myself for a change. I was approaching 50 and had been steadily gaining a few pounds every year from working long hours every day and then sitting in front of a TV all night. Over time a few pounds each year adds up to a lot.
In the very beginning I felt apprehensive going to the classes and feeling the effects days later, but I knew it wasn't going to be an overnight fix. Luckily that feeling went away quickly as I soon started seeing the positive impacts of exercising and watching my food intake as I started losing weight.
As I lost weight, I started feeling more energetic, which led to my doing a few more classes each week. Almost 2 years later I feel better, healthier and stronger as I have built up my energy and muscle across all areas of my body; I can even feel those ab muscles. Joining the gym was the best decision I made, I wish I had made it sooner in my life.
---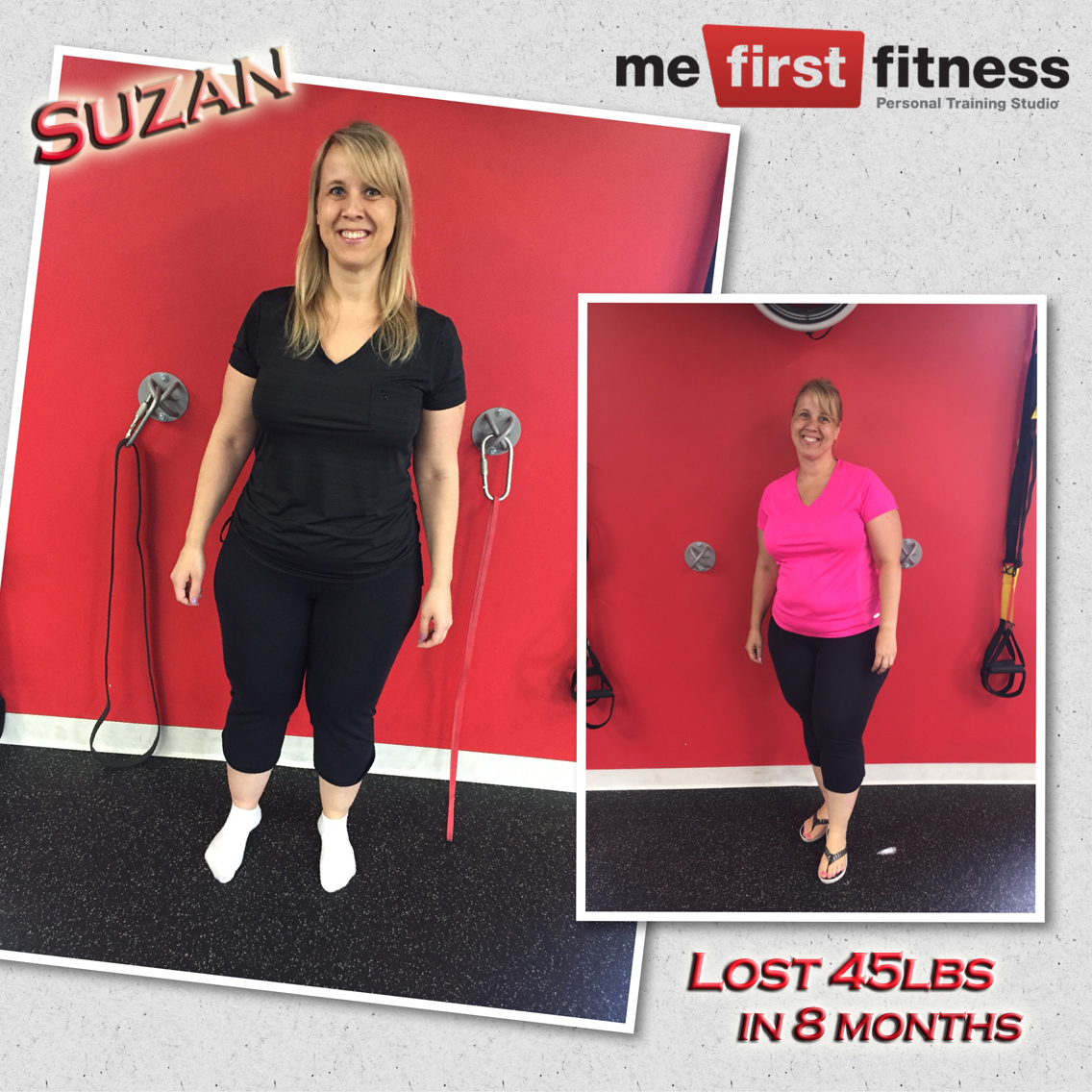 SUZAN VRES
8 Month Transformation
I will start on Monday!?! Isn't that what we all say when deciding to go on a "diet"? I know that I have said this many times before. With my wedding as motivation, I decided it was time to make some drastic changes if I wanted to be healthy and lose weight in the process. I increased my bootcamp classes, added personal training, and asked for a food plan. Combining all of these factors helped me to learn the benefits of increasing my weights, what my food intake should look like and that it truly is a lifestyle change that I need to maintain. There are no quick fixes. Believe me I tried! The key for me was understanding that what we eat truly dictates 80 percent of the battle. I won't say that I don't indulge anymore, but I can say that I have a much better understanding of how to decrease my calorie intake to maintain a healthy weight. I am proud to say I am 45 pounds lighter. My journey will not end here. It has only begun. Thank you Mark for all of your guidance and support. I would not be here today without it! I thoroughly enjoy the challenging bootcamp classes I attend, the awesome instructors and, of course, the great people I run into each time I come to Me First Fitness.
---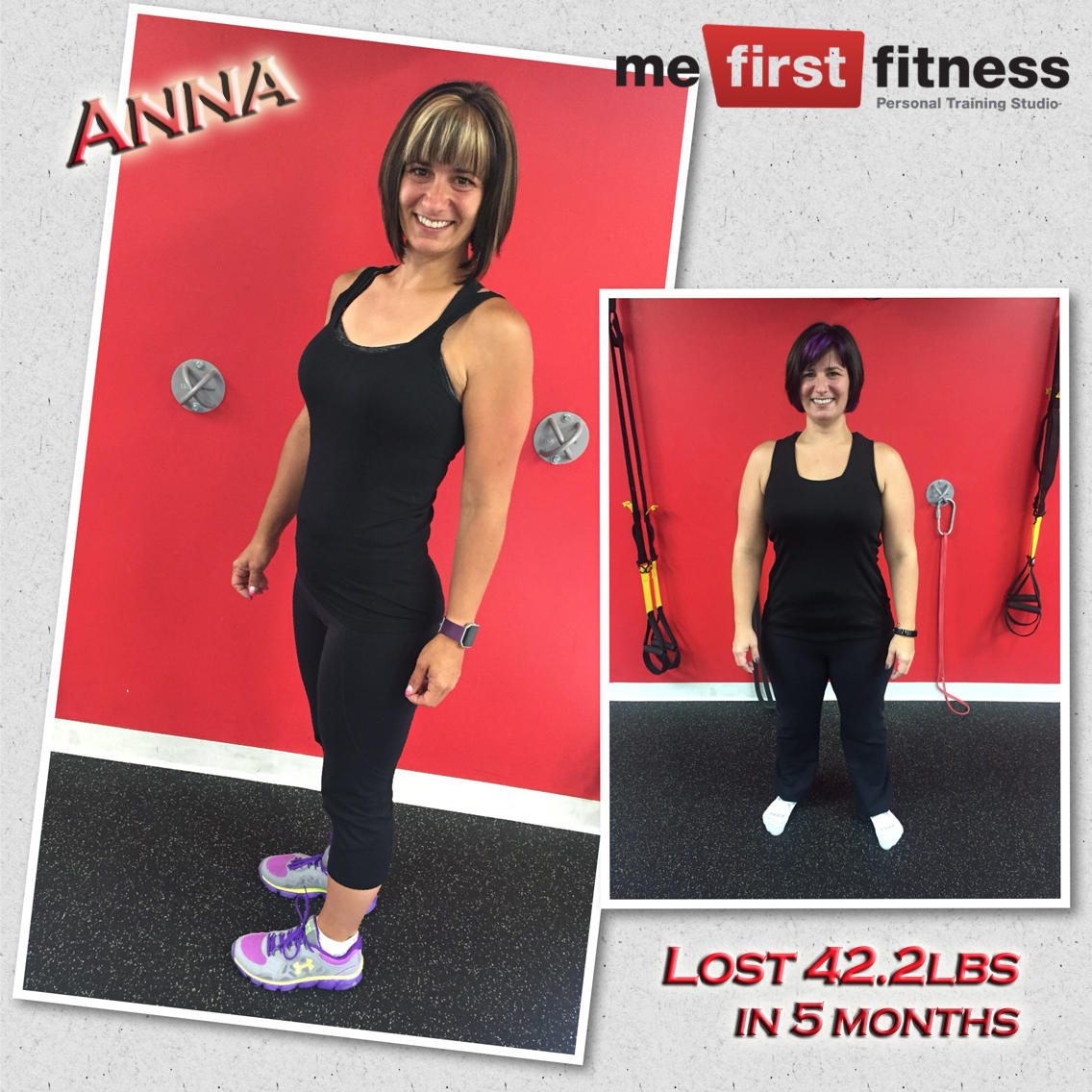 ANNA BLANCHET
5 Month Transformation
I have always been athletic and enjoyed sports, however I put my own interests aside 12 years ago when I became pregnant with the first of my four children. I told myself that whatever weight I put on during my pregnancy would easily come off. Boy, was I wrong.
In 2012, my fourth child was born. That's when I began to work out at home, and I managed to lose a few pounds. My friend Carrie and I used to go for Breakfast and Lunch pretty frequently. One day we both decided we should do something healthier and become active together instead. We decided to look into Gym's to become fit.
I joined Me First Fitness in 2014 and I was able to keep that weight off until 2015. That's when I had two big setbacks -- I lost my Dad, and I had surgery on my leg. I kept making excuses for not returning to my workout routine. It was Christmas time when I finally stepped on the scale, as my clothes were getting snug and uncomfortable. I was shocked to see I had gained an additional 15 lbs. That is the moment I decided I needed to make some changes.
Me First Fitness was advertising a Body Shred Challenge for the New Year as the calendar turned to 2016. I was hesitant to take part, but Mark and a few of the members convinced me to give it a try. Through the challenge I learned that there is definitely a balance between eating the right foods and exercising in order to lose weight. Although I did not win the challenge, I won personally. I lost 22.8lbs and 4.9% Body fat. My goal for the challenge was to lose 30lbs in 60 days. I still had a few pounds to go, so I kept going after the challenge ended -- eating healthy, exercising, and tracking my caloric intake on a daily basis using the My Fitness Pal app.
Today I am proud to say I have lost 39lbs and have learned some very valuable lessons in maintaining a healthy lifestyle. A big thank you goes out to my family, friends and the Me First Fitness community for supporting me through this journey.
---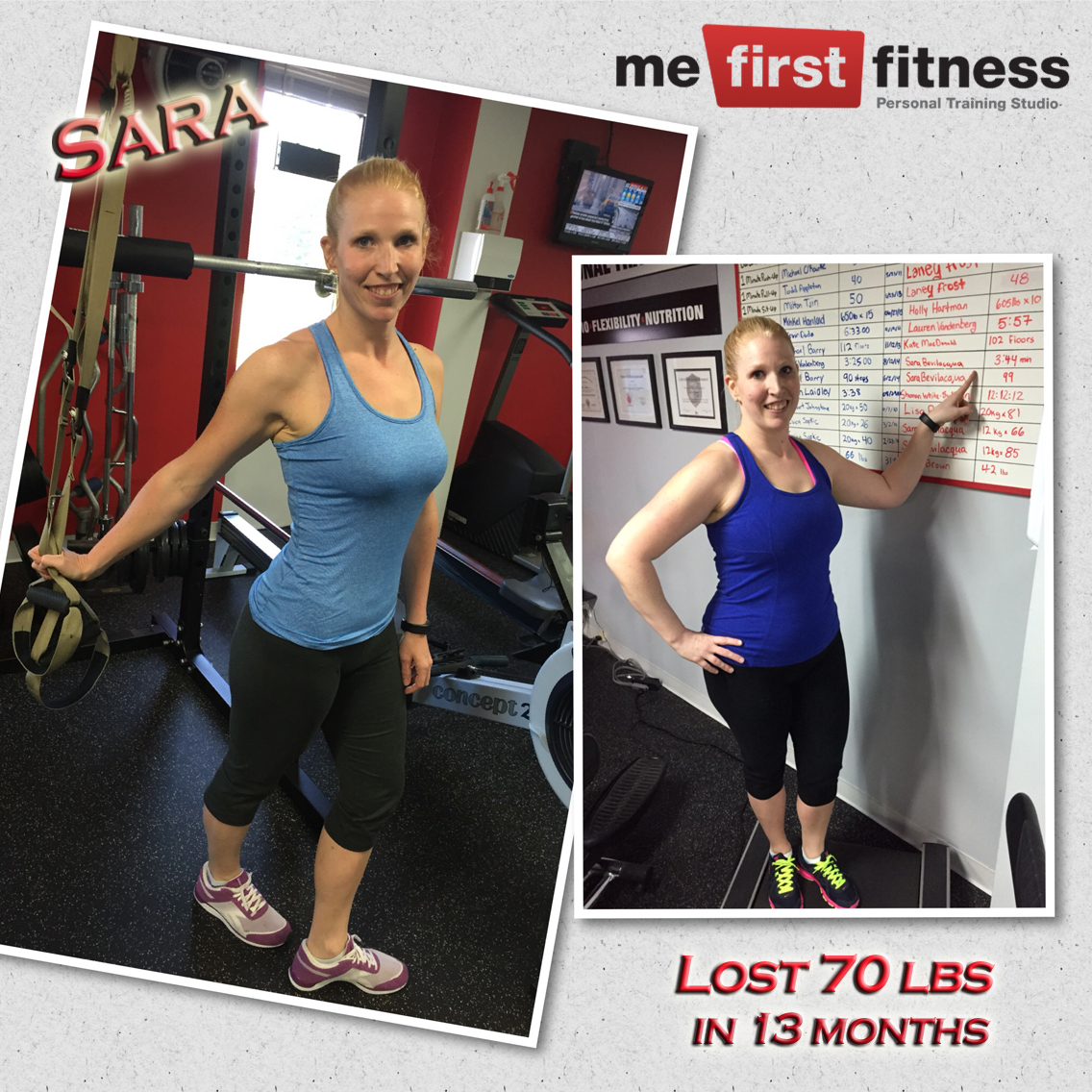 SARA BEVILACQUA
13 Month Transformation
After I had my second son in August 2014, I knew that it was time to refocus some time and energy on myself. First introduced to Me First Fitness by way of the very first Wag Jag, I had been enjoying the challenging work outs for a few years already (right up until my 35th week of pregnancy thanks to some awesome modifications from the trainers!). The club had always inspired me - through trainer motivation, the positive energy from the other clients, and the friendships that I have made along the way. Although I was very committed to the exercise portion of a healthy lifestyle, I never really had a good understanding of just how important the nutritional aspect is for me.
Six weeks post partum, I returned to Me First at 215lbs, and I knew that I needed some guidance. I began personal training with Mark. The first thing that happened was that he gave me a new way of eating. He showed me the things that my body needed, and what I needed to cut way back on (and in case you are interested, CHEESE was high on my personal list). I was not happy about these changes, but decided that I was going to commit to this healthy eating plan the way I had always been committed to exercise. I lost 9 lbs my first week. I continued training with Mark weekly, attended the same amount classes that I had previously been doing, followed a meal plan, and the weight just kept on coming off.
Fast forward to now. It has been over a year since I hit my initial goal weight, and now a full year at my current weight (15 lbs LESS than my initial goal). I am maintaining! I am strong! I feel great! I couldn't imagine that it was possible for me to be in the best shape of my life at 34 years old, but here I am. I am so thankful for everything that Me First Fitness offers me. I have never found any other place that I always WANT to work out at. Thanks to the staff and clients, I know that I will be in the Me First Family for life!
---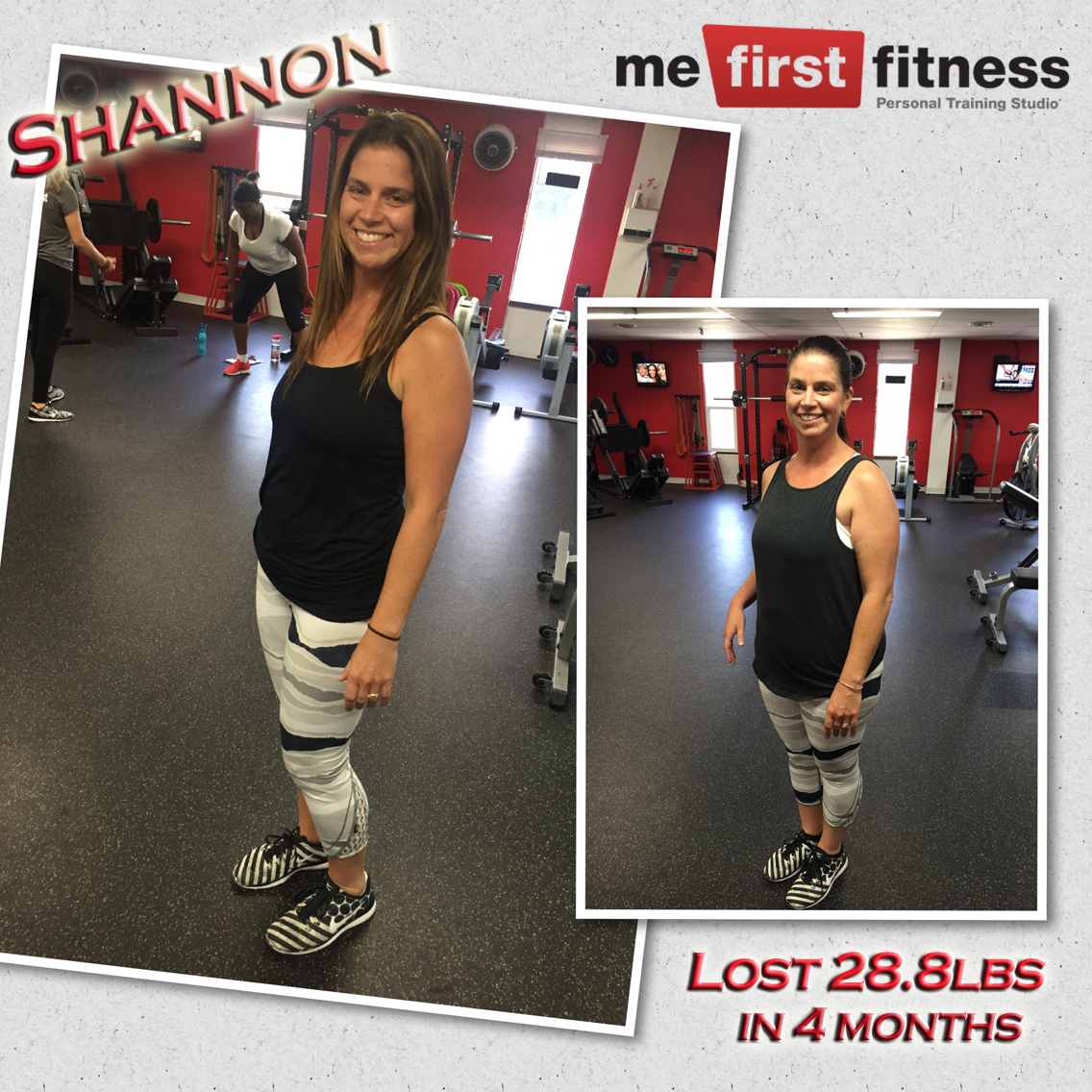 SHANNON DOUGALL
4 Month Transformation
I've been training with Mark for a year now. The results I've achieved to date are largely due to Mark's perfect combination of training methods, individualized programs and challenging yet achievable goal setting.
One of the greatest benefits of personal training is that I have an expert to show me the way and map out each session to meet my needs. Mark's professionalism, extensive knowledge and enthusiastic commitment to his work and ultimately his clients, provides the perfect scenario for success and sets foundations for a new healthier lifestyle.
The only draw back would be that you have to prepare to buy all new clothes because the ones you have now will fall off you 3 months from your start date!
---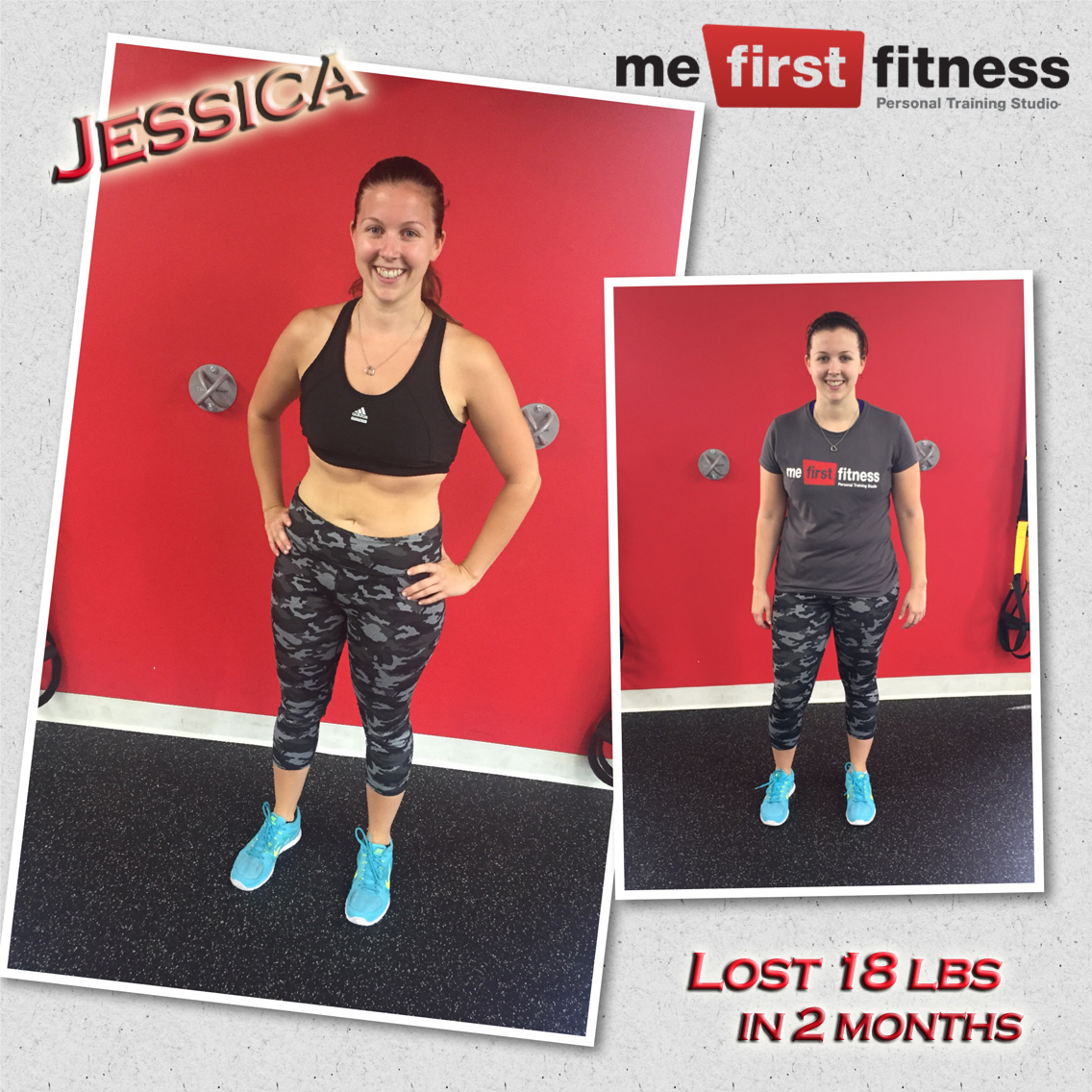 JESSICA TAYLOR
2 Month Transformation
I was referred to Me First Fitness through a friend about 3 years ago as I was looking to mix up my workout regime. I felt as though I kept hitting a plateau after a certain period of time with other fitness techniques, nothing seemed to be able to stick. So I decided to give Me First a shot by buying a 10 pack of classes through groupon. Everyone was so welcoming and each class gave me a good challenge. I purchased a 3 month membership after that which then eventually lead to an annual membership.
Even after developing a workout routine, I still wasn't getting the results I wanted. I realized I needed the extra push so I signed up for a 12-week personal training program. I was given a meal plan and had a personal training session once a week on top of my regular boot camp classes. The support from everyone was overwhelming and gave me that extra motivation I was looking for. By following my meal plan and combining that with the workouts I was already doing, I was able to lose 20lbs in 12 weeks. Throughout those 12 weeks I learned a lot about what I was putting into my body and the effect certain types of food can have. I was able to change my eating routine by having meals/snacks more frequently, drinking more water and controlling my portion sizes to name a few.
Me First has become a part of my daily/weekly routine and I have developed so many new friendships which I am more than grateful for. This place feels like a second family and I wouldn't trade any of it for anything.
---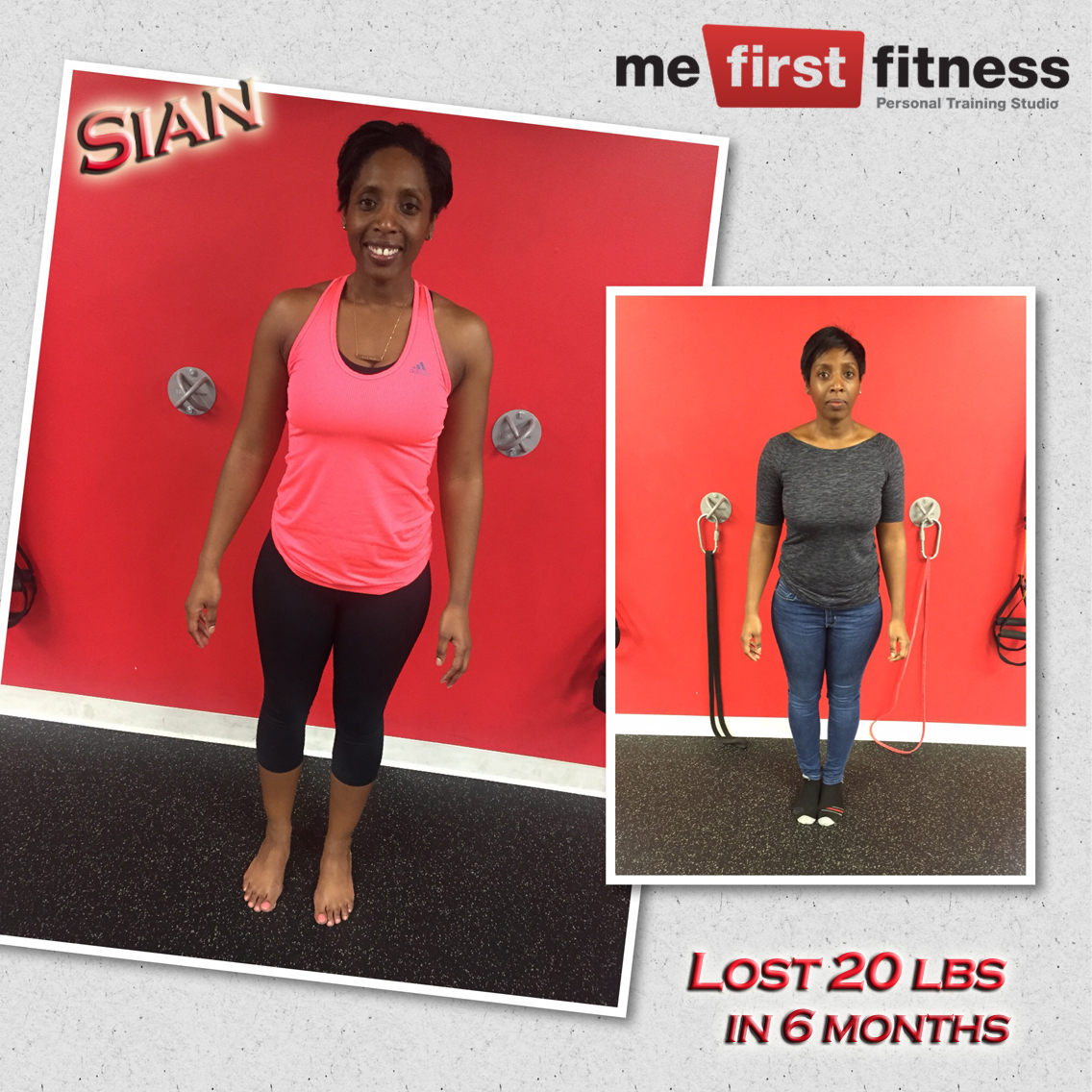 SIAN BLAIR
6 Month Transformation
The past year has been one the most difficult of my life. My son was diagnosed with a very serious illness so during that time my only focus was his health. Living in a hospital doesn't give you the opportunity to eat a balanced diet or exercise. As a result I gained over 20 pounds, suffered hair loss, high blood pressure and high blood sugar. Once my son regained his health I knew I had to make some changes for myself. In the past motivating myself to lose weight wasn't difficult, however, this time around I just couldn't get my act together on my own. I reached out to Mark and he started me on a meal plan and some personal training sessions. Training with Mark kept me accountable, that along with his passion and energy you feel compelled to succeed and meet your goals. No two sessions were ever the same, he kept each session fresh and exciting. I learned a lot about fitness and wellness, and I look and feel healthy. Mark and the Me First Fitness team are a very important part of my success and continue to be an ongoing motivation.
---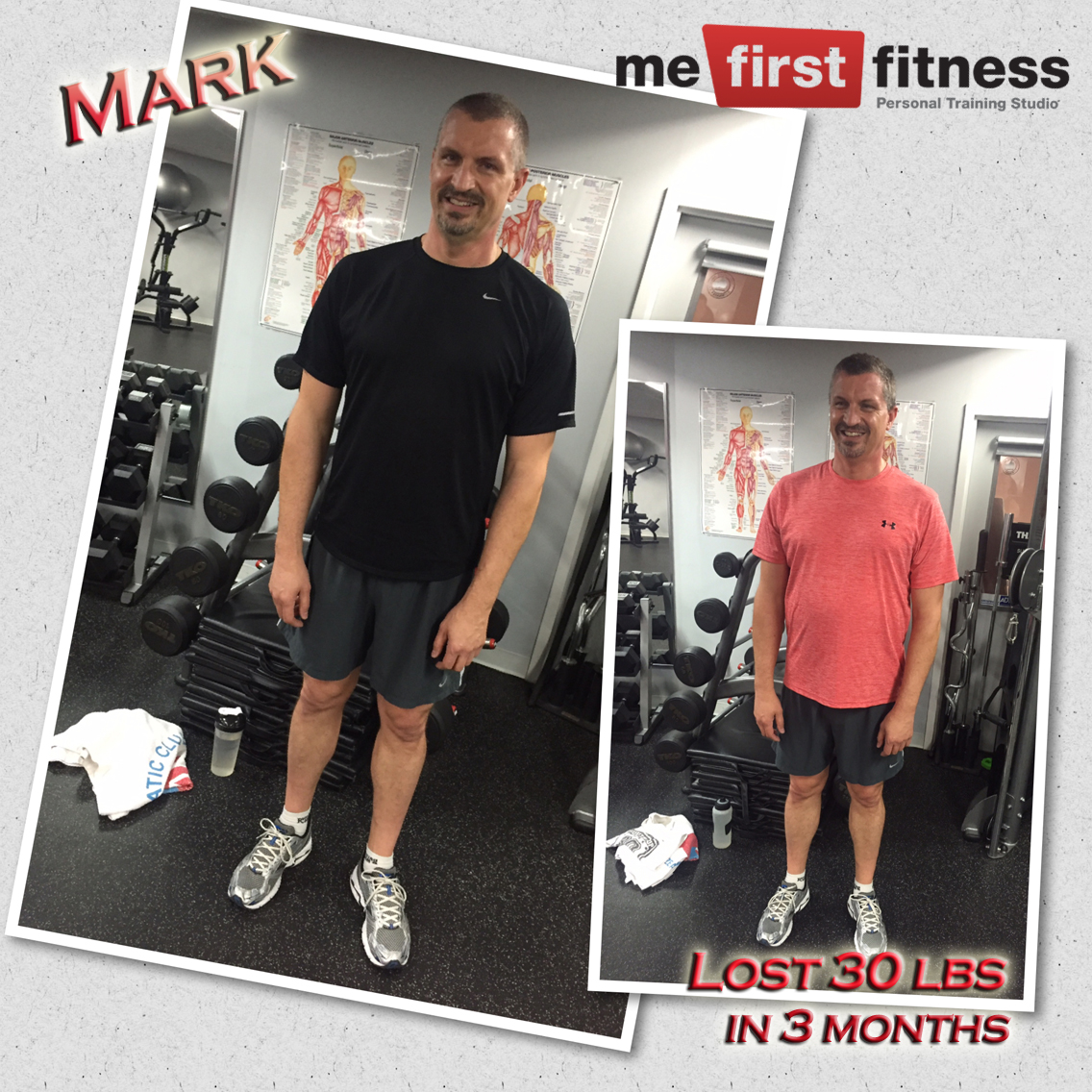 MARK VANDENBERG
3 Month Transformation
After joining nearly 3 years ago, I'm still enjoying the many benefits of Me First Fitness. The mix of boot camps offered means there's something for everyone. The instructors keep things interesting by varying movements and activities within each session. Classes are adjusted to keep things challenging for more the more experienced members, but they make sure it's not overwhelming for the novice.
Personal training services are excellent, there's an impressive variety of equipment and methods used keeps you on track to improving your strength, cardio, flexibility, etc. I took advantage of a meal plan and dropped 29 Lbs in about 3 months and improved my cholesterol levels. Not only have people commented that I look better, I feel better too. Kudos to Me First Fitness for helping me achieve real results!

---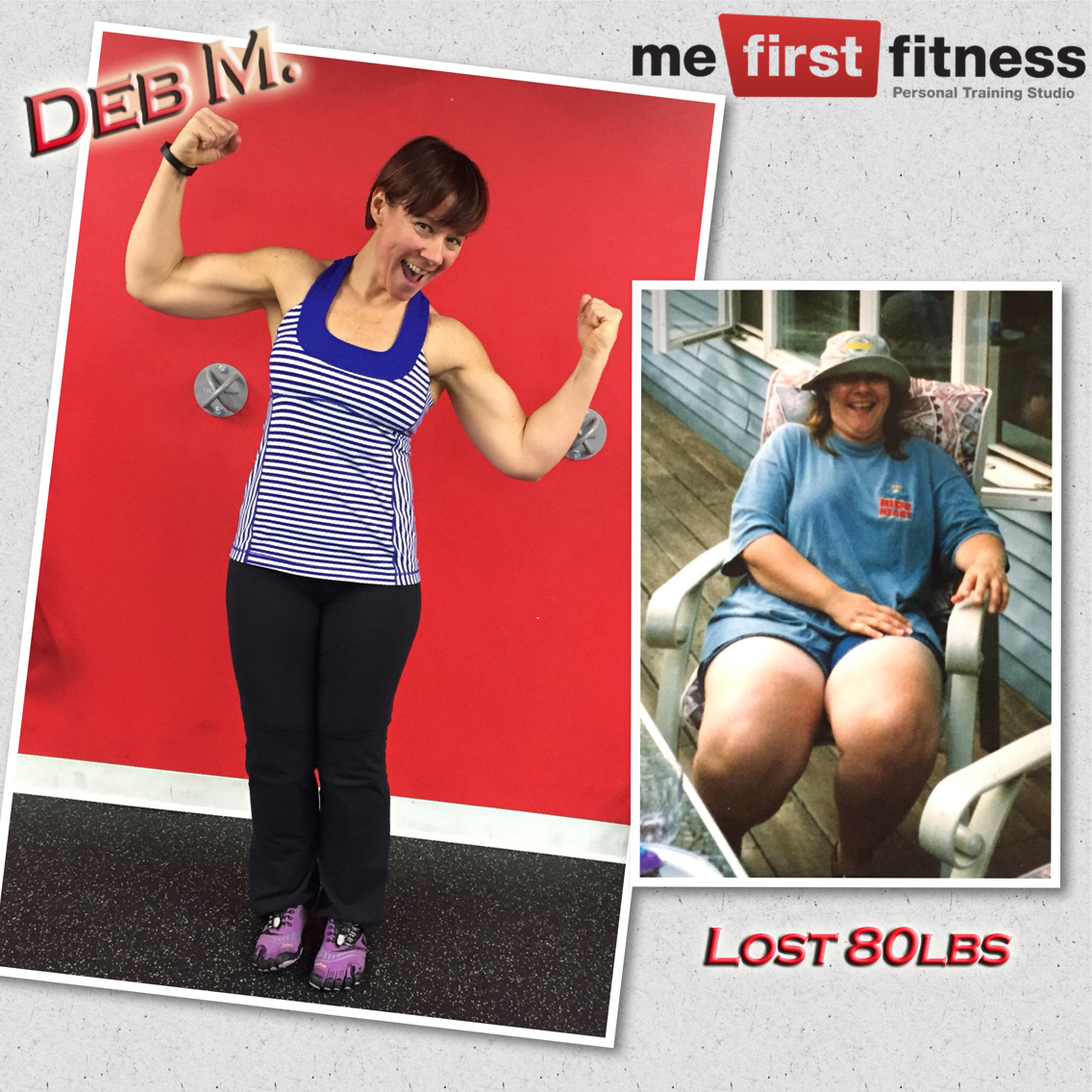 DEB MCGLYNN
2011 to 2015
I am about to enter my 6th year of physical well-being. As I enter this 6th year, I have just celebrated my 50th birthday and I have never felt better or stronger. At one time I weighed 225 pounds, a weight I will never ever see again. I have lost weight and put weight back on several times in the past, but something was different 6 years ago. My son was three years old and I was sick of the weight loss roller coaster I had been riding. I had my son at the age of 41 and I decided that I needed to do everything possible to make sure I was around for as long as possible to watch this wonderful boy grow up. So, it was time to commit to physical wellness, not a diet. With that mindset, I began my journey and I achieved my goal weight in 2009. As everyone knows, physical wellness is not just about healthy eating, but exercise as well. I started with Me First Fitness in 2011. While "moderation" is my mantra when it comes to food and beverages, "pushing myself out of my comfort zone" is my mantra when it comes to exercise, thanks to Me First Fitness.
What makes Me First Fitness so special? There are so many reasons. Let's start with the trainers. These trainers are passionate about what they do. Not only is there a variety of bootcamps offered, but the trainers are always changing things up. This is so key when exercising on a regular basis as you avoid boredom. The trainers also push you to try new things, to try heavier weights, to run a little faster, to jump a little higher. I went from being someone who stood in the back row, lacking in confidence to someone who can stand anywhere in the class, confident that I can achieve whatever the trainers ask me to do.
But it is not just the trainers that make Me First special, it is the clients. I find myself in a community that inspires me to do my best every time I walk into the studio. Friendships are formed here. The clients motivate each other. There is a feeling that we are in this together and you feel it every time you do a class.
As I mentioned, I just recently celebrated my 50th birthday. A number of people from Me First celebrated with me, some of whom are half my age. But that does not matter. Age is just a number. I have never felt stronger or healthier and Me First has so much to do with where I am today in my healthy journey.
---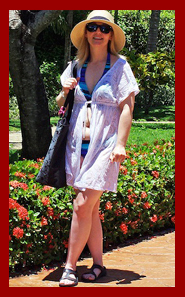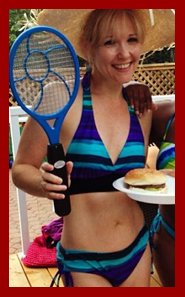 MARY HARNEY MCGREGOR
May 2012 to Sept 2013
I just wanted to take a minute to let you know how grateful I am that the universe brought me to your fitness studio. Recently, I have been reflecting back on the person I was 18 months, 1 year, even just 3 months ago, and how much I have changed. Most of the changes began with the guidance of you, Katie, Jen, Amanda and Shannon. In addition, the social relationships I have formed with my fellow bootcampers have enriched my life and encouraged me to persevere. The entire Me First Fitness team have been an integral part of the positive changes and continue to be inspiration and motivation in my life.
Thank you.
---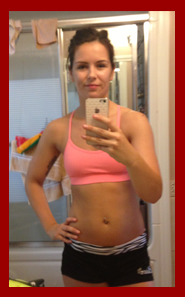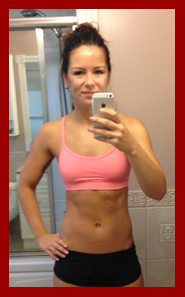 SARAH COOLEY
June to Sept 2013
When I found my workouts becoming repetitive, and I was no longer enjoying them like I used to, I set out looking for a change. I'm so glad I found Me First Fitness!
Not only do I enjoy the workouts, but the entire community of staff and clients keep me motivated and looking forward to each class. This summer, without changing my diet or outside training schedule, I increased the number of bootcamps I was attending. The changes in my body from just early June to late August are a testament to the quality of the Me First Fitness bootcamps!
For anyone looking to add fun and variety to their active lifestyle, I highly recommend Me First Fitness bootcamps, they are without question the best bootcamps I've had the pleasure of attending.
---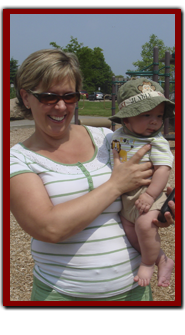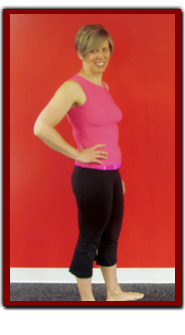 NICOLE WALTERS
May 30, 2012
As I approached to big 4-0 I noticed that the number on the scale was climbing along with my age. Following the birth of my fourth child weight loss proved to be a greater challenge than I had encountered with my previous pregnancies and I began to ponder my options. I knew I needed to make a lifestyle change. I got on the internet and searched "personal trainer and Durham Region" with fingers crossed hoping to find someone who I could embark upon this life changing journey with. When I clicked on the Me First website I knew immediately that I had found what I was looking for and my first session with Mark confirmed it.
Mark has been challenging me both mentally & physically for 6 months now and I am seeing numbers on the scale that I have not seen in ten years. I purchased multiple sessions and attended several times a week. I enjoy the exercise because it does not involve just boring gym machines. Instead I am challenged with things like kettlebells & ropes. He has brought me to a level of strength and endurance. Mark is passionate about his job and is just as invested in my success as I am. Training with him has improved every aspect of my life.
---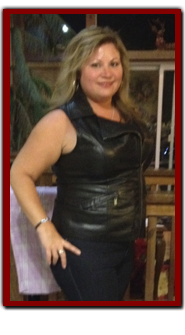 MELISSA HILTZ
April 23, 2012
After several years of living an unhealthy lifestyle, I found myself extremely overweight. I was tired, often depressed and my overall health was declining. I resolved to do something about it once and for all and placed a call to Me First Fitness.
Mark's enthusiasm, energetic and non-threatening approach to personal training provided me with the motivation and tool set to maintain my new lifestyle, balanced with healthy choices and exercise. Mark personally designed a kettlebell program that I can use to work out in the comfort of my own home, as well as a program that I can take with me on the road when I travel for business.
In addition to personal training sessions, I attend the bootcamps lead by the Me First Fitness team. The bootcamps are an intense workout, filled with fun and laughter in a supportive and nurturing environment.
I look forward to continued success with Mark and the Me First Fitness team, not to mention the fabulous group of clientele!
---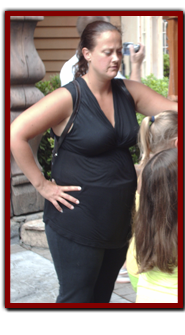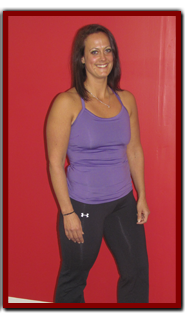 LISA BROWN
January 25, 2012
Prior to joining Me First Fitness I had been running to get in "shape". I considered hiring a personal trainer but I was concerned because of my busy schedule. How could I find time to see a trainer when I have two active children ages 9 and 8, I work an average of 50 hours per week, take ongoing education and maintain an active social life?
After a year of running I became frustrated, I was not getting the results I wanted so I decided to look into gym memberships and personal trainers.
Me First Fitness was the first place I called. It was Easter weekend when I called to set up an appointment for my consultation, not only was Mark at the gym but he booked the appointment to see me on Easter Sunday. I tend to be conservative when making decisions on any purchase so I had prepared specific questions for our consultation. My intentions were to get information about Mark and speak with other trainers to compare my options. Mark is extremely knowledgeable about the fitness industry and is highly qualified but most of all he made me feel comfortable with no pushy sales pitch.
By the end of my consultation I had signed up for 72 sessions.
When I first started with Mark I weight 182 lbs, I was always tired, I suffered from insomnia and I had very low self esteem. My only goal was to lose weight!
I started by doing one on one sessions twice a week with Mark. The best part of my training is that it is always different, I have never done the same workout twice and I don't know what to expect when I walk in the door. Mark has been extremely supportive and provided nutritional guidance based on my personal goals.
After a few months of doing one on one sessions Mark had recommended that I start adding boot camps to my workout routine. I was skeptical because I have done classes in the past and I have found them to be intimidating. Not only are the boot camps challenging and fun, the people that attend and the trainers are amazing! Members at Me First Fitness are welcoming to new members and there is no intimidation no matter what your fitness level.
Since working out with Mark and the Me First Fitness team I reached my weight loss goal of 40lbs and gone from a size 16 to a size 6. What I didn't expect was the additional benefits I received, my workouts have helped me to manage my stress, I no longer suffer from insomnia and I have gained self confidence in both my professional and personal life.
2011 was one of my most memorable years and I would not have been successful without your passion, enthusiasm, encouragement and support!
Mark/Amanda/Katie THANK YOU!
---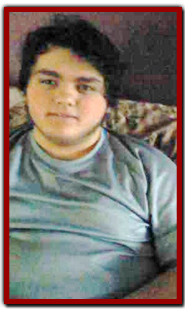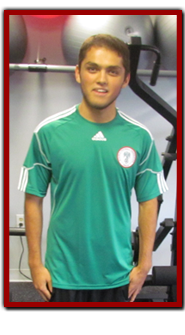 NICK O'ROURKE: Age 18
September 20, 2011
I wanted to take a few minutes to say thank you for your work with my son Nicholas. Not only did you help him achieve an amazing physical transformation but you helped to transform his as a person as well.
As you know, under your guidance Nicholas lost approximately 80lbs! This was an amazing feat for an 18 year old boy who was more interested in video gaming than exercising when he started. Not only did he lose weight but he got fit. He is now pursuing his dream of a career in soccer, something that seemed beyond impossible just 8 short months ago.
Along with his physical transformation Nicholas has really started to come out of his shell. He is more confident in all his interactions with people and continues to grow into a fine young man.
Thanks to the solid foundation you provided Mark, Nicholas is now able to maintain his workout regimen on his own at the gym. He knows what exercises to do and how to do them properly. Truly he has undergone a change that will last him a life time. Worth every penny and we cannot thank you enough!
Ernie O'Rourke (Whitby, ON)
---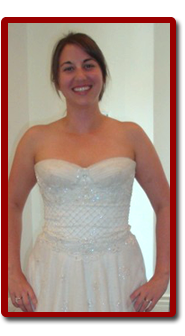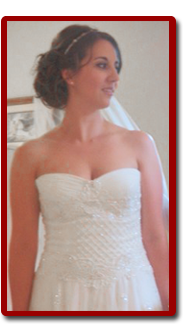 TONIA PEROFF
Every Bride to be wants to look their best on their wedding day, after all the pictures do last forever. I was an athlete my whole life but over the years stopped training and making healthy food choices. I had started working out on my own again but wasn't achieving the goals I had set out for myself.
I started at Me First Fitness in May 2010, 11 weeks before my wedding. Mark gave me a nutritional guideline to follow and an at home kettlebell workout which only took 20 minutes a day to complete. We did two sessions a week where he had me doing something different every session. We trained with kettlebells, weights and cardio and it challenged every muscle in my body. It was so worth it.
I lost 13lbs and 8 inches in 10 weeks and my wedding dress fit perfect, better than I could have ever imagined. I am continuing to train with Mark even after my wedding and love that I fit into all my "skinny" clothes again!!
---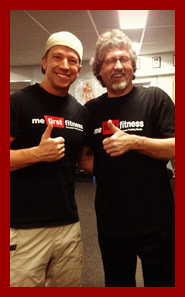 STEPHEN CHAPMAN
June 19, 2013
On Feb 26, 2013, I suffered a stroke, leaving me partially paralyzed on my right side. The stroke clinic was unable to start my rehabilitation for at least 3 weeks. I knew that it was imperative to start immediately with exercising after a stroke. My wife was already attending Me First Fitness. She called up Mark to see if he could work with me. I met Mark , explained my situation to him and he was willing to help me right away. Knowing his qualifications and his enthusiasm, I knew immediately that I was in good hands. Week by week, he worked with me, always encouraging me to go on. His passion for fitness and his commitment to my well being , kept me going .
I started to improve quite quickly, increasing my strength in my disabled arm and leg. The struggle was immense but I knew I couldn't give up and Mark was always by my side encouraging me to go further. Mark trained with me, and through his strong expertise, he knew the work that I needed to do. Even when I was discouraged , he always praised how well I was improving . I recovered very well and regained most of my strength where I had suffered paralysis. I am left with some minimal weakness in my right hand, but I'm still improving with training and expect to be 100 percent. Mark is a true and devoted professional in his field. He is an excellent trainer but also a very caring individual. He makes you feel at ease , going to his gym is like visiting a friend, you look forward to seeing him. He has a state of the art workout studio. In my months of training , I got to meet some of the other trainers .Watching them interact with their clients , I realized that they are all professionals in their field . Mark has the best team working with him. All in all, my experience at Me First Fitness, was truly a life changing event. Mark, I cannot thank you enough for your continuous encouragement and your excel lent work. You were and still are the person that never gave up on me and helped me get back to the best I can be.
Forever grateful.
---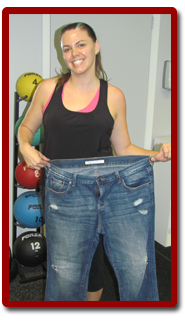 AMANDA SALM
"I wasn't feeling the best about myself in December of 2010, My grandfather had just passed away, I had two small kids that were full of energy that I couldn't keep up with, and I just wasn't happy about being over weight. 4 years ago I was 150lbs and a size 8....Two children later I found myself in a size 16 and 186lbs.
I knew deep down that this wasn't me and it's not how I wanted to live the rest of my life. After 3 1/2 months of working out with Mark once or twice a week (doing Kickboxing and weights), attending his Kettlebell classes regularly, as well as attending the Cardio/Core class offered at the studio, I have gone down to a size 10 and weigh in at about 158lbs!
The Kettlebell classes have been the most help to me, targeting...well every part of me! My arms, legs, and butt have never looked better. Mark and Amanda have been amazing support and they know how to get the most out of every workout. I use to say I had 4 important men in my life, my Husband, my 2 boys and my Dad.... I now have to add Mark to that list."
---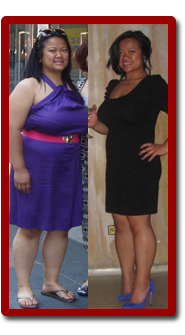 KATRINA SALVADOR
When I needed to take my workouts to the next level I couldn't have made a better choice than training at ME FIRST FITNESS. I've never been one for big fitness equipment and always found it intimidating. Having someone explain proper form, what muscles I was working and the importance of each exercise, I soon found myself getting hyped up about trying new things. With Mark's encouragement, you have no choice but to feel determined. You'll never realize your own limits until someone like Mark pushes you too see them.
The results are remarkable and surprisingly fast. Mark not only helped me in my workouts but helped me achieve a healthy lifestyle. I learned a lot during my sessions not only about proper workout and techniques but nutrition and an overall healthy standard of living.
I really enjoyed the style of training; I never felt bored. There were always new things to try and new exercises to learn. No session was ever the same. I especially enjoyed the choreographed kettle bell aerobics! I am really looking forward to taking what I've learned and maybe showing the gym buffs a thing or two!
---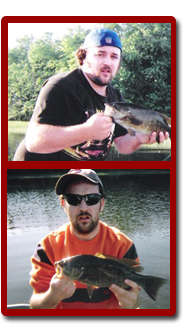 RYAN WAGNELL
I've had memberships at big name gym chains and I've tried several different personal trainers. None of these offered me what I really liked or needed which is enjoyable, one on one training with a qualified and experienced personal trainer. This is exactly what I found at Me First Fitness.
At Me First Fitness, it really is all about you! There are no crowded rooms or people taking up machines or your trainer's time, it's just you and your trainer. Mark would even use music of my choosing to motivate me during my workouts.
I've been training at Me First Fitness for well over 6 months now and have lost over 40lbs. Even through hockey injuries and sickness, Mark was always finds a way for me to train despite having some physical limitations. He is a very easy guy to get along with and knows how to push and motivate you without getting on your bad side.
One on one consulting, hard work, good conversation, good atmosphere, an experienced personal trainer by your side, tons of motivation and fast results are what you will witness first hand with Mark Robson at Me First Fitness.
---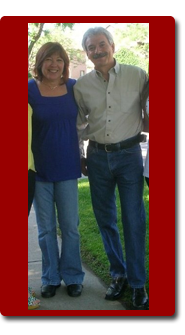 MARION & GEORGE
"At the end of our training sessions we were both pleased and proud of all we had accomplished. My blood pressure was normal, my BMI had dropped and I had lost enough inches to have a definite waist line. I was able to lift the same weight I had done in my twenties and my stamina had increased tenfold. The most amazing benefit was my flexibility. I could touch my toes! And when my back gives a twinge I know the exercises and stretch movements that will relieve the tension."
"Both of us were amazed and pleased by what Me Fitness helped us to accomplish. Our defeatist attitudes are gone, we are no longer defined or restrained by our age, we eat much healthier, and we are proud of ourselves."
"Me Fitness was challenging without being overwhelming, the support and encouragement made it possible to not only meet but exceed our goals and expectations. We both have a renewed yet realistic sense of confidence in our abilities. We also got a chance to recapture a sense of self. By that I mean who we were before we got caught up in being parents, stressed out wage earners and bill payers and middle aged people just waiting for retirement. Our experience helped us gain a sense of balance and perspective and a fresh outlook of not just how far we have come but how much further we can go."
---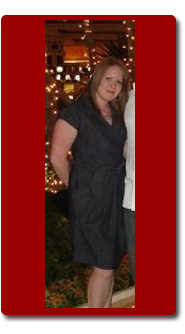 KELSEY
"At my first consultation with Mark we talked about what my goals were and he explained exactly how we were going to achieve them. He was so knowledgeable and encouraging, that I set up my first appointment right then and there. We decided that I would train at least once a week with him and he gave me an at home plan for the days I wouldn't be able to get to the gym as well as a gym schedule and an eating plan to help me stay on track."
"Each week we did a mix of weights, cardio, circuit training and kickboxing; making sure my heart rate was up and I was burning the max amount of calories possible. We used a wide variety of equipment including kettlebells, Bosu balls, weights, machines, bands and weighted balls. At the end of every session Mark took the time to stretch me and gave me tips that I could do on my own time. PLUS, the music selection was always motivating!"
"I started training with Mark shortly after I began a weight loss competition at the beginning of 2009. At the end of six weeks, he came with me to my final weigh in to see just how much weight I had lost in total. It was so nice to have his support regardless of the end result. Turns out I lost 23 lbs in approx 6 weeks, I was absolutely ecstatic!!!"
"Mark takes such a simple yet customized approach to personal training that has resulted in many happy clients, including myself!"